Hi-Lift Jack - All Cast Patriot Edition- 48"
Hi-Lift Jack - All Cast Patriot Edition- 48"
Hi-Lift Jack - All Cast Patriot Edition- 48"
The Hi-Lift Jack Company offers the only all-cast jack manufactured in the world today. Their casting jack is manufactured from high yield and tensile strength iron castings, the same durable metal that they have used for over 100 years. Don't settle for imitations! Every Jack comes complete with an adjustable top clamp/clevis for use in clamping and winching. Safety bolt is designed to shear at 7,000 lbs. (3175 kg). For speedy disengaging, lifting unit automatically drops away when load is removed. 4-1/2" (11cm) long lifting nose for positive contact with load. Steel bar can be reversed for extra long life. Low pickup of 4 1/2" (11cm). 28 square inch base plate.
The mission of Hope for the Warriors is to enhance the quality of life for post-9/11 service members, their families, and families of the fallen who have sustained physical and psychological wounds in the line of duty. Hope for the Warriors is dedicated to restoring a sense of self, restoring the family unit and restoring hope for our service members and our military families. As an American company, Hi-Lift Jack Company wants to provide support for those service members that have served and made tremendous sacrifices for the freedoms we enjoy on a daily basis. Hi-Lift Jack Company will donate a portion of its proceeds for every Hi-Lift Patriot Jack sold to Hope for the Warriors.

All-Cast Construction.
Blue powder coat finish

Includes red handle keeper

Handle is white

7000lb (3175.14kg) Tested Capacity.
Available in 48", & 60" Heights. (122, & 152cm)
Lifts, Winches, Clamps, & More.
Most Durable Design.
FREE SHIPPING (this item might ship separately from other items in your cart).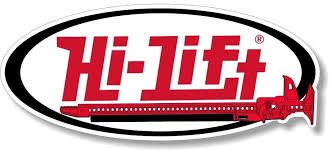 Reviews